Seeding the Future: Adopting Modern Technology and AI for Sustainable Agricultural Practices
Wednesday, November 15, 2023
---
2023 Program
All times EST.
8:30 AM 
Doors open 
8:50 AM 
Opening remarks from organizers and Corteva Representatives

9:00 AM 

Speaker 1 - Dr. Lucas da Silva Domingues - Universidade Tecnológica Federal do Paraná - Effect of environmental changes on the genetic variability of beans in Brazil (Recording)
 
9:35 AM 
Speaker 2 - Dr. Medhat Moussa - Professor and Area Head Systems and Computer Engineering, School of Engineering, University of Guelph  - Robotic harvesting in greenhouses: Challenges and opportunities
10:10 AM
Coffee Break
10:20 AM 
Speaker 3 - Dr. Chris Montes - Research Plant Physiologist, USDA-ARS - Innovations to address crop responses to a changing world: 20 years of SoyFACE
10:55 AM 
Speaker 4 - Nate Coles - Precision Phenotyping Lead, Corteva Agriscience - Field-based Phenotyping at Corteva: History and Future Direction
11:30 AM - 12:30 PM
Lunch 
12:30 PM
Speaker 5 - Kenneth Tran - Founding CEO, Koidra - AI as the Co-Pilot in Controlled Environment Agriculture: Optimize the use of resources to increase crop yield while reducing environmental impact
1:05 PM
Poster Session
 

2:30 PM

Coffee Break

2:40 PM
Panel of Professionals (Theme: Academia, Industry, & Government)
3:40 PM
Closing Remarks / Networking / Ending
4:00 PM
Socializing and Networking at Brass Taps Pub
 
 
---
Speaker Bios and Pictures
Dr. Lucas da Silva Domingues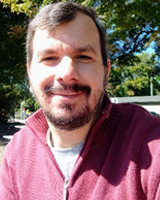 I currently develop my work at UTFPR, Dois Vizinhos campus in Paraná, Brazil, regarding plant breeding and experimental statistics. I did my bachelor, M.Sc. and Ph.D in Agronomy at the Universidade Federal de Santa Maria (UFSM). I have worked with soybeans during my master's and with genetic breeding of common beans in my doctorate's. Between 2020 and 2021 I was a visiting researcher at the University of Guelph in the Plant Agriculture Department under the supervision of Professor Dr. Peter Pauls, developing research in plant breeding of common beans aimed at genetic resistance to diseases.
Since 2013 I have worked as research leader of the PHAGEM research group focused on genetic breeding and management of bean crops, developing research on the characterization and selection of common bean genotypes adapted to growing conditions in southern Brazil. Our group works focused on the characterization of germplasm, studies related to the genotype x environment interaction and the response of genotypes to environmental stresses caused by biotic and abiotic factors, in addition to the agronomic characterization of our material in field, greenhouse, and laboratory conditions. Currently, more than one hundred common bean genotypes are being evaluated in our breeding program, from creole germplasm, commercial cultivars, and elite lines. Our goal is to understand the response of common bean genetic variability in relation to interaction with environmental changes. 
Dr. Medhat Moussa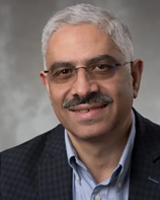 Dr. Moussa's research is focused on developing robotics systems that can operate in dynamic unstructured environments like homes, offices, and hospitals. These robots must be able to learn new skills, like grasping various objects, from interaction with users and their environment. 
 
Moussa has published numerous research articles in leading journals in robotics, machine vision, machine learning, and human-robot interaction. His research lab has extensive industrial research collaboration with partners in multiple sectors ranging from agriculture to automotive. His lab is known for developing end-to-end intelligent robotics systems for solving real-world problems. Moussa is also a well-known expert on certified advanced machine vision and agriculture automation. 
Dr. Chris Montes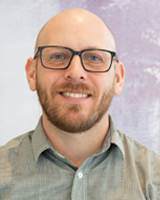 Chris Montes is a Research Plant Physiologist with the USDA-ARS Global Change and Photosynthesis Research Unit in Urbana, IL, USA. His research aims to advance molecular and physiological understanding of crop responses to elevated CO2 and ozone pollution. He does this by identifying potential targets for future breeding programs and promoting the use of FACE technology as a method for phenotyping large plant populations and mapping plant responses to these different abiotic stresses. 
Chris is applying his previous experience working in FACE technologies to assist LC3M researchers at the Institute for Sustainability, Energy and Environment (iSEE), University of Illinois Urbana-Champaign. At SoyFACE, researchers augment the concentration of CO2 to simulate future climate projections. The addition of basalt in these futuristic climate scenarios provides a unique opportunity to test if increased CO2 concentrations will drive different rates of CO2 capture by enhanced rock weathering. 
​Dr. Sara Tirado Tolosa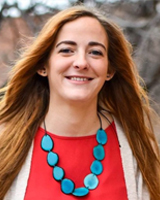 Sara Tirado Tolosa is currently the Precision Phenotyping Validation Lead for Corteva Agriscience, where she ideates and prioritizes new precision phenotyping targets for crops globally, and leads teams of scientists to successfully develop and validate those targets. Prior to this role, Sara obtained a B.S. in Agronomy from Iowa State University in 2016, followed by a PhD in Plant Breeding and Genetics at the University of Minnesota in 2020 where her research focused on developing and utilizing phenomics to better understand genotypic responses to environmental conditions. She also held a role as Corn Discovery Breeder at Corteva before transitioning to her current role.
Dr. Kenneth Tran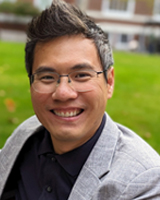 Kenneth Tran is the Founding CEO of Koidra. Koidra is a tech startup based in Seattle with a mission of making manufacturing smarter and more efficient, via innovations in industrial IoT and AI. Koidra has received numerous awards for the application of its tech in autonomous greenhouses. Before Koidra, Kenneth was a Principal Applied Scientist in the Machine Learning Group, Microsoft Research. His research expertise and experience includes Reinforcement Learning, Deep Learning, Optimization, and Distributed Computing. At Microsoft, he led the research and development for strategic AI projects such as Deep Reinforcement Learning for real-world control problems, Autonomous Greenhouses. Kenneth received his Ph.D. in Computational & Applied Mathematics from The University of Texas at Austin in 2012.
---