The Corteva Agricultural Sciences Symposium is bringing together several remarkable individuals with diverse perspectives and backgrounds to speak about current trends in plant sciences, such as handling big data, machine learning, and using cutting-edge technology for agricultural uses.
This event is open to the public. All interested persons are welcome.
This event will be virtual through Zoom on November 19th, 2021 from 8:30am-4:30pm.  
Meet the 2021 Corteva Agricultural Sciences Symposium Organizing Committee
The Corteva Agriculture Sciences Symposium is organized by the University of Guelph graduate students from the departments of the Ontario Agricultural College. 
Deus Mugabe
Position
: Chair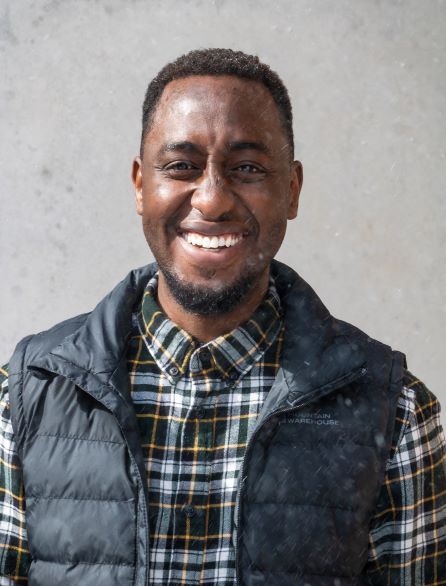 Deus Mugabe is a Ph.D. Candidate in plant breeding and genetics, and a specialization in international development (IDEV). His primary research focuses on the genomic analysis of white mold disease resistance in Canadian grown soybean. His IDEV research is looking at the role of plant breeding in improving smallholder farmer livelihoods in parts of Africa. Previously, Deus completed bachelor's and master's education in crop sciences and gained extensive experience through various academic and non-academic roles in the United States, Phillipines, and Rwanda. His future interests lie in using interdisciplinary approaches to find tailored solutions to crop production problems, especially in developing regions. He is excited about this year's list of speakers and looking forward to learning more about specific research tools that presenters are applying to improve sustainability in farming systems. outside academic life, Deus is passionate about playing football (soccer), music and travelling.   
Gustavo Bastos Machado
Position
: Vice-Chair, Treasurer and Donations CoordinatorChair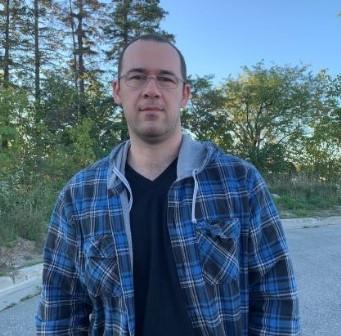 Gustavo is a M.Sc. candidate under the supervision of Dr. Ryan Prosser and co-supervised by Dr. Keith Warriner. His project focuses on the degradation profile of pesticides when submitted to advanced oxidative processes. Prior to entering a masters program, Gustavo received his bachelors degree in Industrial Chemistry, and completed post graduate certificates in Industrial Process Audit and Quality Assurance and in Project Management. He has over 8 years experience as subject matter expert in analytical residue, plant and animal metabolism, and ecotoxicology within high-profile agribuisness organization. Gustavo is looking forward to getting in contact with the scientific community through the symposum and learning new research areas and scientific trends in the field.
Olivia Noorenberghe
Position
: Social Media Coordinator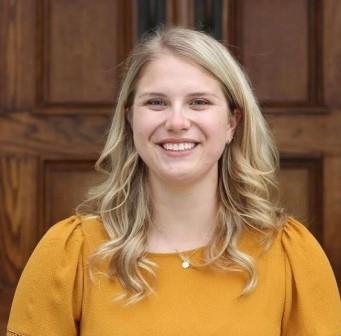 Olivia Noorenberghe is a 2nd year M.Sc. student in Plant Agriculture. She grew up in Thamesville, Ontario where her family grows cash crops. Her thesis project focuses in cereal rye cover crop  termination strategies prior to planting corn. Outside of work and school, Olivia enjoys numerous hobbies such as yoga, hiking outdoors and kayaking. This is Olivia's 1sy year on the Corteva Symposium team, and she's looking forward to networking and learning from industry experts. In the future, Olivia hopes to pursue a career in agronomy and crop protection. 
Ibrahim Mohammed
Position
: Social Media Coordinator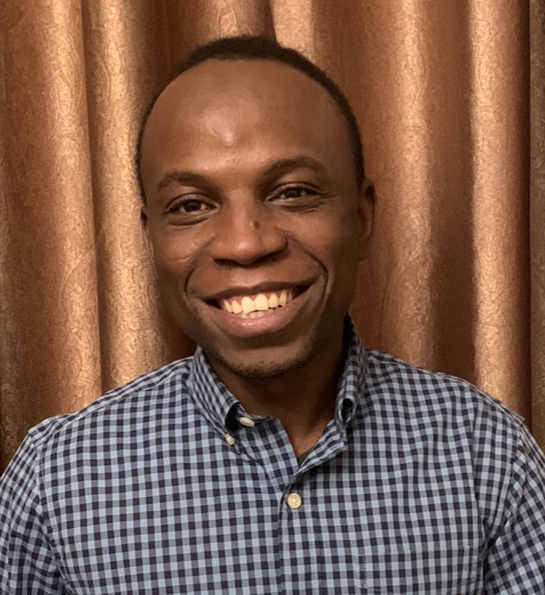 Ibrahim is a Ph.D. candidate in Environmental Science. His research observes the influence od the chemical properties of various organic amendments on the binding capacity and molecular properties of soil organic matter, and how this influences plant nutrient retention and soil health. Prior to enrolling in a PhD, Ibrahim gained extensive experience in the field of project management, and is a certified project management professional. After his PhD, Ibrahim wants to work at the frontiers of innovation in the agri-food sector, building wholistic governance frameworks and translating research findings into policy statements for efficient management of agricultural resources. Outside work, Ibrahim's interests include cycling and poetry. For this year's symposium, he's looking forward to the opportunity to chat with leaders and professionals in innovative farming systems about their innovative farming systems and farming efficiency stories: what has worked for them, the barriers they faced, and the opportunities ahead.
Nicole Legge
Position
: Speaker Liason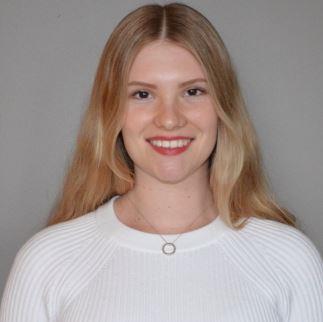 Nicole is a second year M.Sc. student in Environmental toxicology. Her thesis focuses on the assessing the role of of soil nitrogen content on the interactions between Perfluorinated carboxylic aciids (PFCAs) and lettuce. After completing her M.Sc., she hopes to become a regulatory toxicologist to ensure human and animal safety in agriculture by assessing a variety of crop products. Nicole's interests include hiking, camping, and painting. For this year's symposium, she is looking forward to listening to the talks given by the speakers and learning about how their scientific innovations are improving agriculture.
Ania Wajda
Position
: Speaker Liason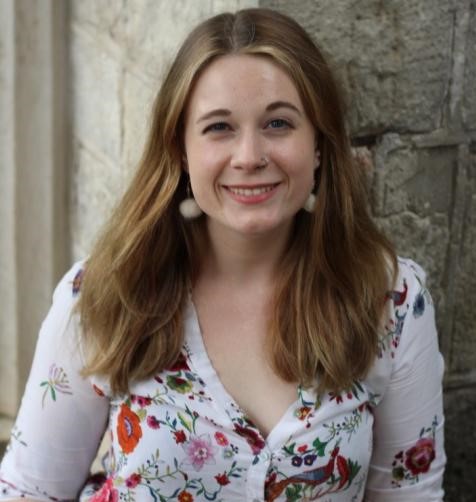 Ania is a first year M.Sc. student in Plant Agriculture. Her project is assessing the role of plant growth regulators in plant morphogenesis in vitro at the GRIPP lab. Pior to entering a masters program, Ania obtained a bachelors degree from University of Guelph. She is passionate about food security, sustainable livelihoods, and environmentally and ecologically responsible farming practices. In her free time, Ania loves to bike around town, kayak and swim in lakes, and rock climb with friends at the local gyms. When safe to do so, she's looking forward to resume travelling and to visit her family in Poland.
Caio Rodrigues Correa
Position
: Poster Session Coordinator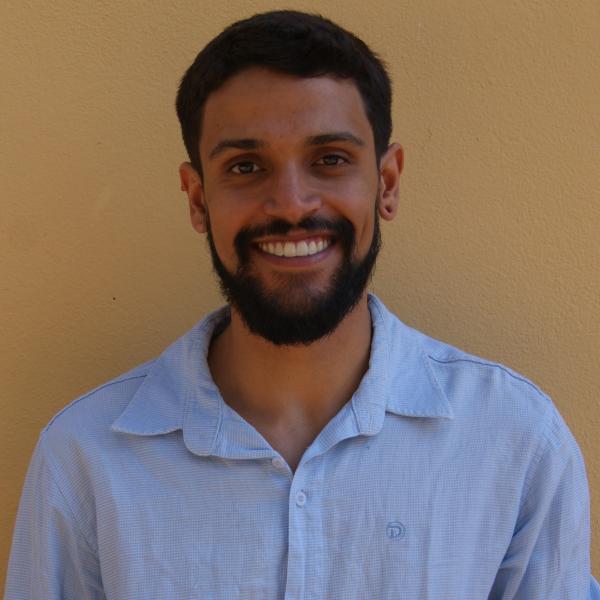 Caio is a Plant Bilogist, and is currently completing a master's degree in the Plant Agriculture program at the University of Guelph. He research is on Dry Bean genetics, and is trying to find resistance genes for bacterial diseases. Caio loves plant science, and has been studying plants for three years. After completing his master's degree, Caio hopes to work as a researcher/plant breeder for a public or private institution. When Caio is not working in the lab, he likes to be outdoors hiking, cycling, or reading a good book. Caio is excited about this year's symposium and is looking forward to find out what are the new trends and technologies the agricultural sector; and to get some insight for his research.
BusayoKodaolu
Position
: Venue and Hospitality Coordinator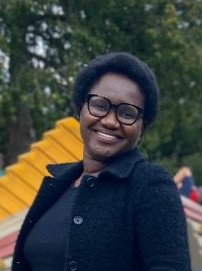 Busayo is completinf her Ph.D in Environmental Science, studying the effect of organic fertilizers on soil phosphorus chemistry. She has worked on various agricultural research projects such as tropical cassave weed management, indiginous vegetable in Nigeria, and phosphorus runoff from manure-treated soils. In the future, she wants to continue with agricultural research either in an academic institution or industry. Outside of work, Busayo enjoys cooking or binge-watching movies. For this year's symposium , she's most looking forward to networking with professionals and leaders in the field of innovative agriculture, and leaning about their amazing innovative solutions. 
Follow us on Facebook and Twitter!

 @UofGSymposium

 @UofGSymposium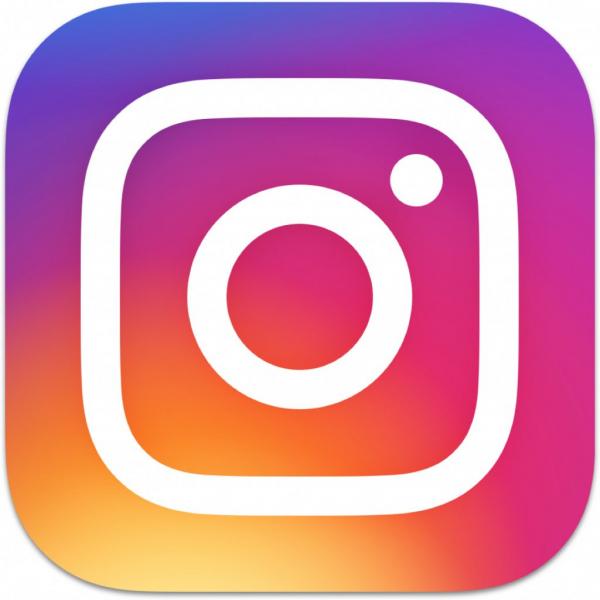 @UofGSymposium
---

The Plant Sciences Symposium Series has been held at the University of Guelph since 2016.
For more information about the Plant Sciences Symposia Series, please visit their website.