Agriculture with Less:
Sustainability from farm to fork
Tuesday, November 13, 2018
The OAC Arboretum Centre
The Guelph Plant Sciences Symposium brought together several remarkable individuals with diverse perspectives and backgrounds to speak about the food value chain and sustainable agriculture from the farm to the fork. The theme of the 2018 Symposium was "Agriculture with Less" and the speakers covered topics such as sustainability in agriculture, post-harvest loss prevention, and precision agriculture.
The day-long seminar was completely FREE to attend for everyone, including meals and a networking poster session.
---
Event Location:
The OAC Centennial Arboretum Centre
200 Arboretum Road, Guelph, ON
---
2018 Program
Speaker Biographies 
Dr. Martin Gooch is the co-founder and CEO of Value Chain Management International, a global consulting company that helps businesses in the agricultural and food industry enhance their long-term profitability and sustainability. He has considerable international experience developing commercially successful value chain initiatives that have received domestic and international acclaim. Martin holds a PhD in agri-business and a Master's degree in agri-food management and was appointed Adjunct Professor at the College of Business and Economics University of Guelph in 2013. Two decades of analyzing businesses and value chains to identify where food and related waste occurs and why culminated in Martin co-authoring several reports, including the 2014 paper which reports that Canada throws out $31 billion in perfectly edible food each year. Here's a video clip from his presentation at the 2015 Zero Waste Conference. 
 Dr. Mike von Massow is an Associate Professor at the College of Business and Economics at the University of Guelph and is an active member of the Guelph Food Waste Research Project. Mike's research focuses on the structure and performance of food value chains as they evolve in response to changing consumer preferences and other factors. As a frequent blogger with a strong presence on various forms of media, Mike is often contributing to the University of Guelph's on-going efforts in research extension and informing public policy and private strategy. Mike has recently been appointed the OAC Chair in Food System Leadership at the University of Guelph. Recently Mike spoke at the Guelph Talks Food. Check out this video clip!
Dr. Edward Spang is an assistant professor in the Department of Food Science and Technology and also serves as the Associate Director of the center for Water-Energy Efficiency at UC Davis. Professor Spang is interested in researching the interconnections between food-energy-water systems with a specific emphasis on identifying opportunities to improve the efficiency in the delivery and use of these critical resources. His current work at UC Davis involves estimating and valuing the electricity and greenhouse gas savings linked to water conservation programs, as well as the water and energy savings achieved by reducing food losses and waste. He is also pursuing research on community-scale energy production from food waste with a focus on decentralized anaerobic digestion systems. 
Dr. Marion Limberger is a research scientist for Corteva, leading the global deployment of digital applied solutions in Predictive Ag. Marion completed her PhD in Genetics and Plant Breeding at Agroparistech (Paris, France) and has been working in the seeds business since 2011. She is working at the frontier between R&D and agronomy sciences/seed production, developing tools to help farmers make better decisions in a sustainable environment.
Jacob Nederend recently completed a BSc in Agriculture in 2015, and is currently working towards an MSc in Plant Agriculture at the University of Guelph. Jacob is also the Reseach Agronomist at DeveronUAS, a drone service company providing growers and agribusinesses with imagery for use in agricultural production and research. His primary focus in this role is to educate customers in Canada and the United States about the fundamentals of remote sensing science and how to apply aerial imagery to their operations to improve resource efficiencies. Jacob has taken over the DeveronUAS blog, and you can read more about their work here.
Dr. Dan Maclean is the Global Research & Development Leader for AdvanStore and ActiMist, and is the Associate R&D Leader for North America. Dan also serves as a core member of the business development team, working to seek out, engage, and evaluate new technologies in an effort to introduce new tools to the food supply chain that can provide a meaningful impact on the postharvest quality of fresh fruits and vegetables. He has a PhD in Postharvest Physiology from the University of Guelph and has previously taught as an Associate Professor at the University System of Georgia. 
Shanthanu Krishnakumar is a recent M.Sc. graduate from the Plant Agriculture department at the University of Guelph and worked on the biology of enhancing the shelf life of nectarines using hexanal with molecular, physiological, and analytical chemistry approaches. Check out Shanthanu's winning 3-Minute Thesis presentation on the topic here! He holds dual undergraduate degrees in Horticulture from Dalhousie University, Canada and TNAU, India. He demonstrated a one-week enhancement in the shelf life of nectarines due to pre-harvest hexanal application. The focus is to reduce food waste, enhance food security and ensure quality fruit in the market. He is currently pursuing his PhD at Cornell University on the topic of Cider Apple Polyphenolics.
Molly Gallant is a Research Associate at the University of Guelph in the Department of Food, Agricultural and Resource Economics. She also has recently been appointed to the Guelph Community Wellbeing Grant Allocation Panel, which provides financial support for not-for-profit organizations that improve community wellbeing. Molly completed her Master of Science in Human Health and Nutritional Science, with a focus on food waste, food literacy, and education. Molly is passionate about public outreach and is a regular author for the Guelph Food Waste Research Project blog. 
Dr. Mike Dixon is a Professor in the School of Environmental Sciences and is the Director of the Controlled Environment Systems Research Facility (CESRF), University of Guelph. He served as Chair of the Department of Environmental Biology from 2003-2008. As the project leader for the Canadian research team investigating the contributions of plants to life support in space, Dr. Dixon formed the Space and Advanced Life Support Agriculture (SALSA) program at the University of Guelph. This program currently represents Canada's prime contribution to the international space science objectives in life support and collaborates with NASA and the Canadian and European Space Agencies. The CESRF is among the world's leading research venues for technology developments and research dedicated to studying plant and microbial interactions in advanced life support systems. The technical "pull" of space exploration has aided the development of a wide range of technologies that have spun off into applications in terrestrial agri-food sectors and most notably the phyto-pharmaceutical (medicine from plants) sector in recent years. Dr. Dixon is also the project leader for the research team investigating the biofiltration of indoor air as a method of alleviating what is commonly known as "sick building syndrome". You can virtually meet Dr. Dixon by checking out this video!
---
The 2018 Guelph Plant Sciences Symposium is a part of the Plant Sciences Symposium series, funded by:

Gold level funding was provided by:

Silver level funding was provided by: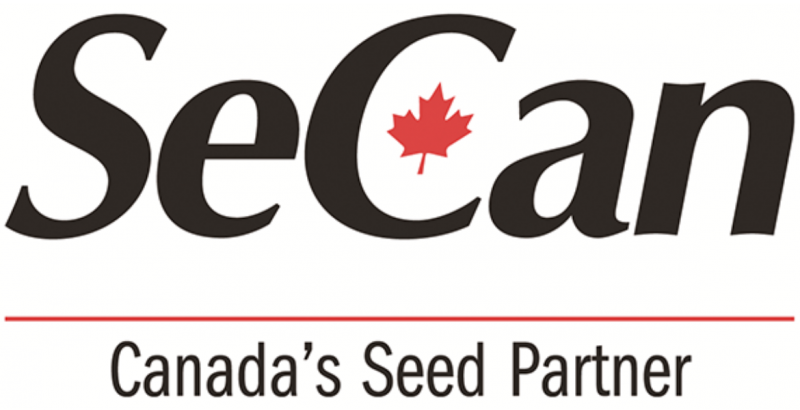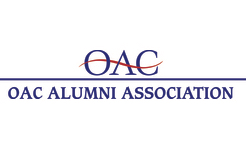 Learning Trust
Grain Farmers of Ontario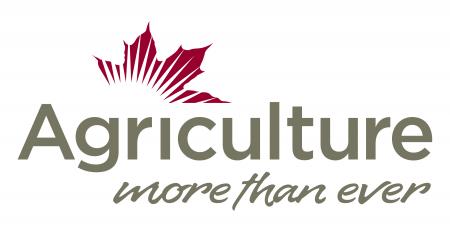 Bronze level funding was provided by: