Plaque Commemorating Peter Sikkema Now Hangs at Wellington County Museum
Overview:
A plaque commemorating Dr. Peter Sikkema's achievements and contributions was unveiled on October 17, and now hangs on the Wellington County Museum and Archives' "wall of fame".
Inducted into the Ontario Agricultural Hall of Fame during a virtual ceremony in June, Dr. Sikkema's plaque was unveiled in Aboyne, with a small gathering, including his wife and other family members.
Please visit The Wellington Advisor's website for the full article.
Congratulations Peter!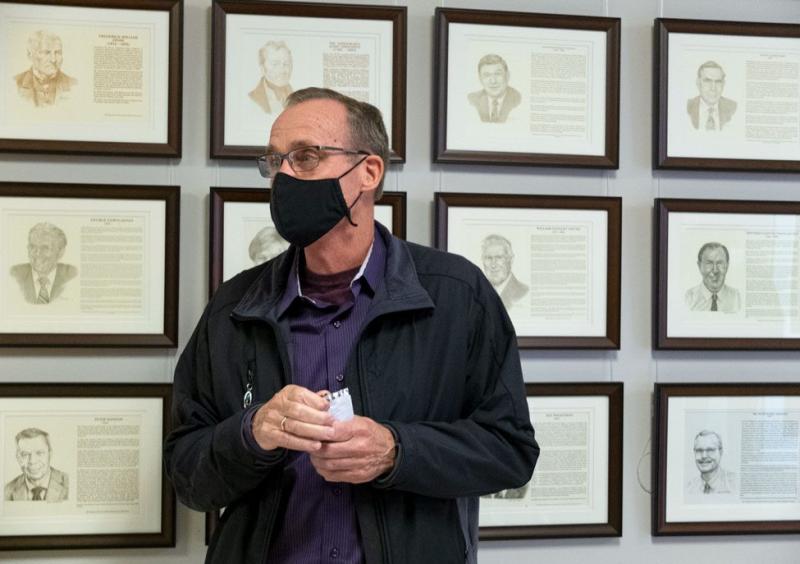 Photo by Jordan Snobelen, The Wellington Advisor