Globe & Mail: Dr. Saxena & Cryopreservation
Overview:
Dr. Praveen Saxena's recent work in conjunction with the new Gosling Research Institute for Plant Preservation (GRIPP) was featured front-page of the Globe and Mail today, along with a video-news clip (see below). It highlights the work that Saxena and Plant Agriculture professor Al Sullivan's research team are doing in the field of plant preservation.
For the full Plant Ag News article, click here.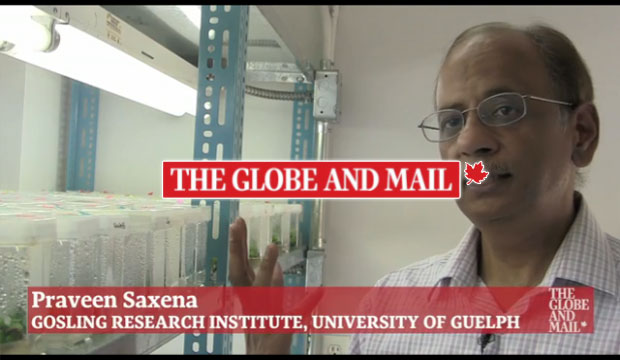 Check out the Globe & Mail article