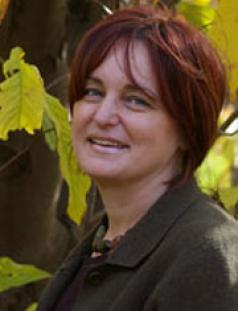 Research Scientist
Adjunct Professor
Email:
Phone:
Education:
Ph. D.- Plant breeding and Genetics - University of Guelph, Canada;
M.Sc. -Plant Pathology – University of Belgrade, Serbia;
B.Sc.- Crop Science – University of Sarajevo, Bosnia and Herzegovina
Location:
Room:
Breeding soft (pasty) and hard (bread) winter wheat for Ontario
Evaluation of winter wheat and winter durum for Southwestern Ontario (Performance and Registration trials)
Development and characterization of winter wheat populations for molecular marker studies
Pre-harvest sprouting in soft white winter wheat
Identification and development of winter wheat germplasm with resistance to fusarium head blight (FHB) and tolerance to deoxynivalenol (DON)
Variety responses to FHB resistance and tolerance to DON in winter wheat
Pyramiding FHB genes from different sources of resistance using conventional breeding and biotechnology
Annual survey of Fusarium spp. and DON level in cereals in Ontario
Leaf diseases in cereals and their management
Studying differences in aggressiveness and DON production of isolates of Fusarium graminearum
Recent or current projects include:
Enhancing Winter Wheat Performance and Quality by Host Resistance to Multiple Diseases and Fungicide Application (2011-2013)
Evaluation of pre-harvest sprouting in soft white winter wheat in Ontario (2012-2014)
Evaluation and testing of high-yielding winter wheat lines (2011-2015)
Advancing Canadian Field Crops (winter wheat) through breeding for production efficiency, pest resistance and consumer quality (2010-2013)
A strategy to improve wheat yield and quality through integrated management of Fusarium head blight (2007-2011)
Testing and development of winter durum wheat cultivars for Ontario (2008-2010)
Assessment of Fusarium head blight (FHB) and deoxynivalenol (DON) level in oat crop in Ontario (2006)
Fusarium head blight (FHB) management in wheat through host genetic resistance (2005-2006)
Courses:
Relevant Links:
Selected Publications:
Tamburic-Ilincic, L. and A.W. Schaafsma. (2009). The prevalence of Fusarium spp. colonizing seed corn stalks in southwestern Ontario, Canada. Canadian Journal of Plant Science. 89: 103-106.
Tamburic-Ilincic, L., D. Gaba, T. Nowicki, A.W. Schaafsma and D. Fernando. (2009). Chemotypes of Fusarium graminearum isolates and accumulation of deoxynivalenol (DON), 15-ADON and 3-ADON in naturally infected and inoculated winter wheat in Ontario, Canada. Cereal Research Communications. 36 (B): 623-624.
Tamburic-Ilincic, L., D. Somers, G. Fedak and A. Schaafsma. 2009. Different Quantitative trait loci for Fusarium resistance in wheat seedlings and adult stage in the Wuhan/Nyubai wheat population. Euphytica. 165: 453-458.
Tamburic-Ilincic, L. and Holzworth, M. (2008). SUSCEPTIBILITY OF WINTER WHEAT VARIETIES TO FUSARIUM HEAD BLIGHT (FHB), FUSARIUM DAMAGED KERNELS (FDK) AND DEOXYNIVALENOL (DON) ACCUMULATION IN INOCULATED AND MISTED PLOTS-ONTARIO PERFORMANCE TRIAL 2007 - 2007 PMRR.
Tamburic-Ilincic, L., D. Falk and A.W. Schaafsma. (2008). STRATEGY TO IMPROVE WHEAT YIELD AND QUALITY THROUGH INTEGRATED MANAGEMENT OF FUSARIUM HEAD BLIGHT. Ontario corn, soybean, wheat and coloured bean conference.
View the complete list of reports by Dr. Lily Tamburic-Ilincic on the reports page.