Yukon Gold Potato, Reinventing the Potato
Overview: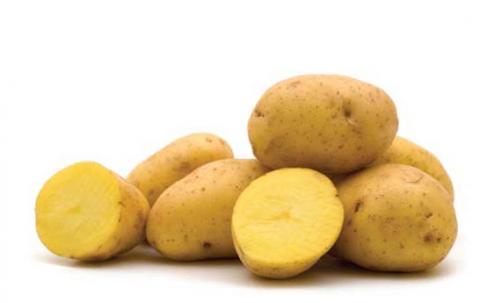 Research Matters has launched a public vote on a list of 50 "game-changing" research discoveries made at Ontario Universities.  The campaign includes a public vote on a list of "game-changing" discoveries made at Ontario Universities.  This year, the University of Guelph's Potato Research Program, featuring the Yukon Gold potato, has made the list!
The Yukon Gold potato was developed in the 1960's by renowned world-class potato breeder, Gary Johnson, while at the University of Guelph from 1953 - 1980.  This enhanced potato is the most recognised plant variety developed though the University of Guelph's breeding programs, and is recognised for its disease resistance and growing performance in North America.  Its name reflects its distinctive colour and honours Yukon River "Gold Rush" country. The Yukon Gold was also a winner at the Royal Agricultural Winter Fair, in 2011, for the seventh annual Seed of the Year competition (east division).
Featuring smooth skin, pink eyes, deep yellow flesh and rich taste, the Yukon Gold continues to experience a steady increase and popularity domestically and internationally.   Potato breeders pursue the standard that Yukon Gold has set for developing improved yellow-fleshed varieties.