Plant Ag Weeds Team Does it Again
Overview:
Once again, the University of Guelph students showed their strength in weed science and agronomy in a grueling contest opposing them to students from some of the top United States agricultural schools.
On July 25th, 2019, 241 students representing 29 universities from all corners of North America converged to Seymour Illinois to take part in the National Weed Science Contest, also known as the Weed Science Olympics. Among those were 24 students from Guelph making up three graduate and three undergraduate teams. Students competed in events that aimed at testing their skill and knowledge as future weed scientists and agronomists: sprayer calibration, weed identification, herbicide symptomology diagnostic and resolution of farmers' problems. Guelph students had been studying and meeting on a bi-weekly basis since April. "It is a lot of work, but it is very practical and gives us a taste of what's to come after school" sais Allison Bailey, a first year Plant Agriculture M Sc. Student. "We had fun among teammates and we get to meet people from other universities which is also cool".
All that hard work paid off as Guelph students won multiples prizes. In the North Eastern Division, Bernard Wierenga and Kurtis Pilkington placed 3rd and 2nd undergrads for their individual scores. In addition, the team of Emily Duenk, Elaine Jeffs, Bryce Ribey and Alan Abdulkader finished third while the team of Hannah Symington, Aleks Kus, Kurtis Pilkington and Matt Fletcher placed first in the undergrad category. In the grad category, the team of Allison Bailey, Alex Sanders, Brett Hilker and Bernard Wierenga placed second. Finally, Kurtis Pilkington ended up first overall in the farmer's problem event at the national level. "We are the only Canadian school at the contest" said Professor François Tardif, coach of the team, "this adds extra pressure but the students took it in stride and are very proud of their achievements".
The 2019 OAC Weeds Team was coached by Meghan Grguric, David Westerveld, Emily Priester and François Tardif. They are also very grateful to Peter Smith, Mike Cowbrough, Jason Deveau and Todd Frey for their help through various training sessions. The OAC Weeds Team thanks its many sponsors: The OAC Learning Trust, Syngenta, Nufarm, Bayer, BASF, FMC, Grain Farmers of Ontario, Valent, and Corteva for their continuing support.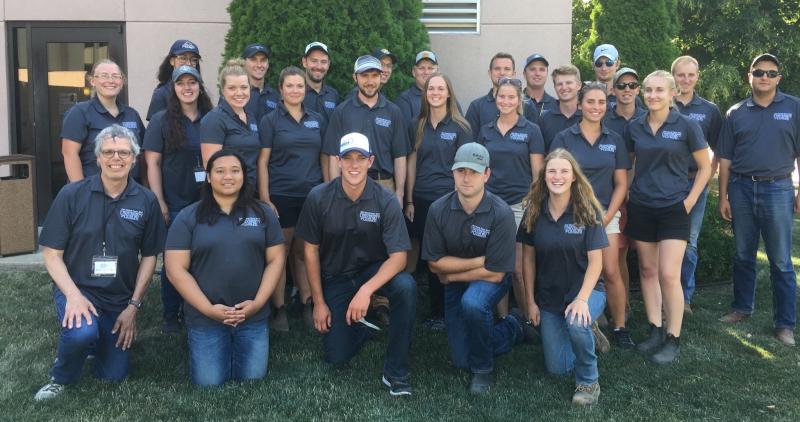 The 2019 OAC Weeds Team: Left to right, back row: Allison Bailey, Brett Hilker, Caleb Niemeyer, Alex Sanders, Isaac Clutterbuck, David Westerveld, Matt Fletcher, Kurtis Pilington, John Fluttert, Aleks Kus, Christian Willemse, Alan Abdulkader; middle row: Christena Jenkins-Giffen, Emily Priester, Jessica Quinn, Nicole Langdon, Ted Vanhie, Elaine Jeffs, Emily Duenk, Isabelle Aicklen, Kayley Mutton; first row: François Tardif, Terisa Set, Bernard Wierenga, Bryce Ribey, Hannah Symington.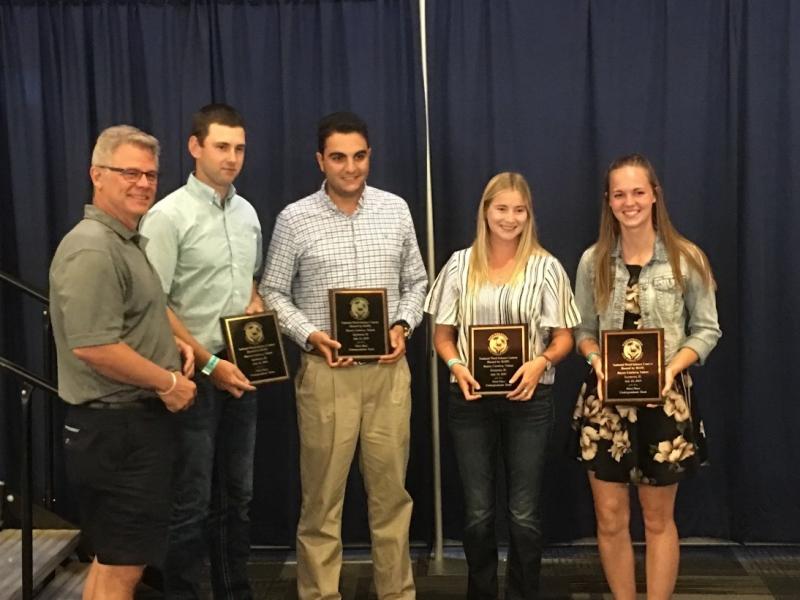 Daniel Kunkel, North Eastern Weed Science Society President and the third place undergraduate team: Bryce Ribey, Alan Abdulkader, Emily Duenk and Elaine Jeffs.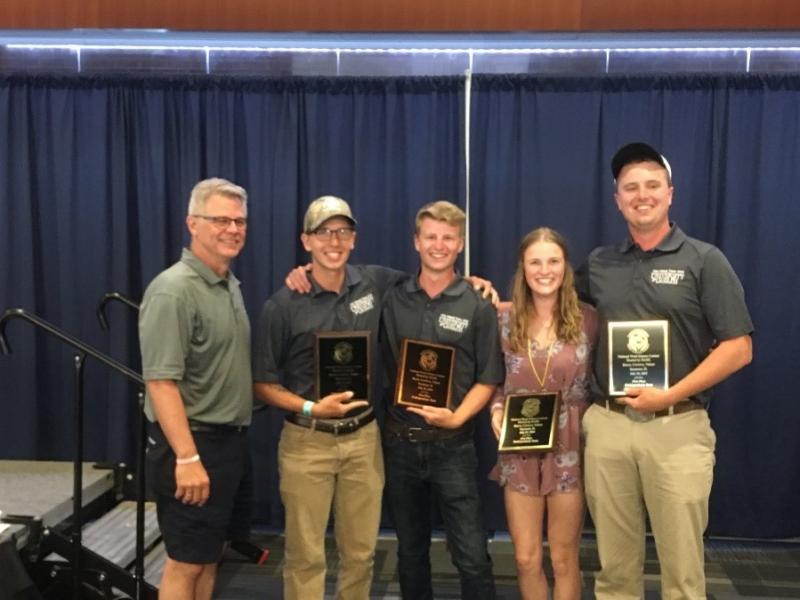 Daniel Kunkel, North Eastern Weed Science Society President and the first place undergraduate team: Aleks Kus, Kurtis Pilkington, Hannah Symington and Matt Fletcher.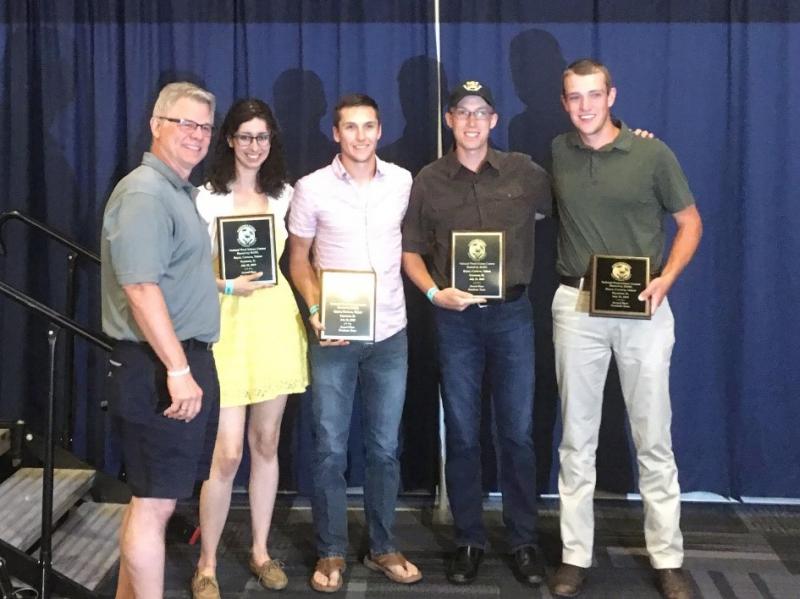 Daniel Kunkel, North Eastern Weed Science Society President and the second place graduate team: Allison Bailey, Brett Hilker, Alex Sanders and Bernard Wierenga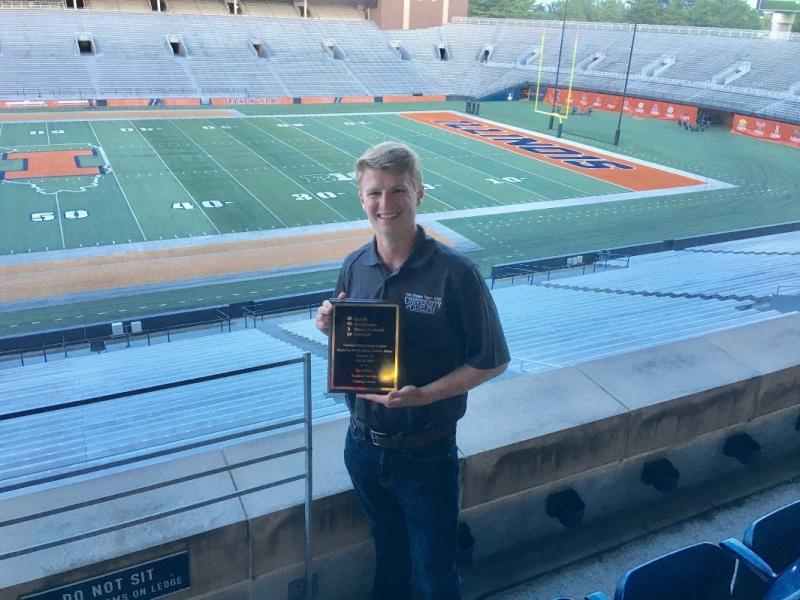 Kurtis Pilkington