New Gift to U of G to Fund Research Chair in Sustainable Materials
Overview: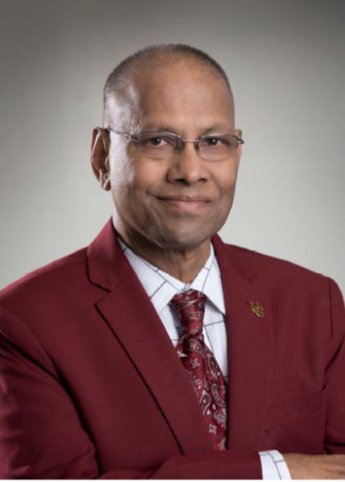 From forest fires to flooding in Canada and abroad, alarm signals about impacts of global warming underline the need to find alternative products to those based on greenhouse gas-emitting fossil fuels.   
So says Atul Bali, CEO of Competitive Green Technologies (CGTech), whose company will provide a new $1-million, 10-year gift to the University of Guelph for an inaugural Distinguished Research Excellence Chair in Sustainable Materials.   
"Sustainable materials solutions are the need of the hour and the regulatory framework will only further demand sustainable solutions" said Mike Tiessen, president of Competitive Green Technologies. 
The chair will be held by Dr. Amar Mohanty, director of U of G's Bioproducts Discovery and Development Centre (BDDC), which uses plant-based sustainable materials to create renewable, eco-friendly alternatives to petroleum-based products for automotive, consumer and various other industrial uses.    
An internationally acclaimed professor cross-appointed in the Department of Plant Agriculture within the Ontario Agricultural College (OAC) and the School of Engineering in the College of Engineering and Physical Sciences, Mohanty said the new funding will enable the BDDC team to continue exploring and developing new sustainable material substitutes for materials used in food packaging and auto components including electric vehicle parts.   
"We aim to reduce our reliance on fossil-fuel based polymers," said Mohanty, who is a fellow of the Royal Society of Canada, the American Institute of Chemical Engineers, the U.K. Royal Society of Chemistry and the Society of Plastic Engineers. 
"The idea is to engineer innovative sustainable materials from renewable resources, waste plastics, waste biomass, recycled materials, and their combinations. This helps reduce greenhouse gas emission and supports a circular economy." 
"We are thrilled to see this named chair recognition of Dr. Mohanty's tremendous efforts and success in building world-leading capacity for biomaterials research here at the University of Guelph," said Dr. Rene Van Acker, interim vice president (research). "His accomplishments are truly remarkable and deserve great recognition." 
BDDC uses plant-based sustainable materials to create eco-friendly products
OAC acting dean John Cranfield said this support has a dual purpose: "It elevates the critical work undertaken by Dr. Mohanty and the team in BDDC, and it provides support that will help advance their research agenda addressing climate challenges." 
CGTech, a longtime BDDC collaborator based in Leamington, Ont., has licensed technology from U of G to create various biocomposite-based products, ranging from cutlery and stir sticks to compostable single-serve coffee pod components and lightweight, low-carbon-footprint automotive parts.   
Bali said the new gift acknowledges the BDDC's preeminence in this field. That includes its customer-centric approach to deciding research priorities and the centre's "holistic approach to problem-solving, leveraging the eco-system of raw material producers to converters" including timely iterations as needed to facilitate timely commercialization. 
"These attributes of the BDDC set them apart from any research lab I've come across in the world," said Bali. "Our gift of $1 million over the next 10 years is a debt of gratitude for the work BDDC is doing to sustain the planet." 
Items made from discarded coffee bean skins and other biocomposites
He added that research-based products developed in the centre are even more important as regulators in Canada and abroad move to promote sustainable alternatives to various industrial goods.  
For example, following Ottawa's ban on the manufacture, import and sale of single-use plastic products from grocery bags to restaurant takeout containers, U of G this year announced the development of biocomposite-based cutlery intended to reduce plastic waste and lessen the carbon footprint of the hospitality industry.  
Those items are made from discarded coffee bean skins and other biocomposites, as with  compostable coffee pods developed by the BDDC in 2015.  
"There is a huge move not only in Canada but across the globe toward sustainable materials," said Tiessen. 
Referring to this summer's disastrous wildfires from Hawaii to British Columbia and Quebec, he said the effects of climate change driven partly by atmospheric carbon emissions from fossil fuels are increasingly evident.  
"There are alarm signals that climate change is accelerating and becoming more and more of a problem," said Bali. "There are very strong regulatory and environmental reasons for bringing in sustainable materials to replace single-use plastics. That is being environmentally and socially responsible." 
Related Posts:
U of G-Developed Cutlery, Stir Sticks from Biomaterials Reduce Plastic, CO2 Emissions 
U of G Helps Create First Compostable Coffee Pods
Canada's Federal Single-Use Plastics Ban: What They Got Right and What They Didn't
Bio-Bins Are U of G Innovation