Family BBQ Picnic @ Elora Research Station
Overview:

More than 100 students, staff and faculty enjoyed a family BBQ and potluck lunch at the Elora research station yesterday, July 30th. The day was filled with a delicious array of food, fun team-building games, and many laughs shared with good company.
This annual Plant Ag event shows what a uniquely tight community the department has. Faculty, staff and students work hard, but they can also play hard too!
The group also got a tour of the dairy and calf facility at the station. For many of us who have worked at  the research station for years, this was the first chance to see the animal research at Elora.
Thank you to Clarence Swanton and the social committee for their enthusiastic help in organizing such an AG-MAZING barbeque!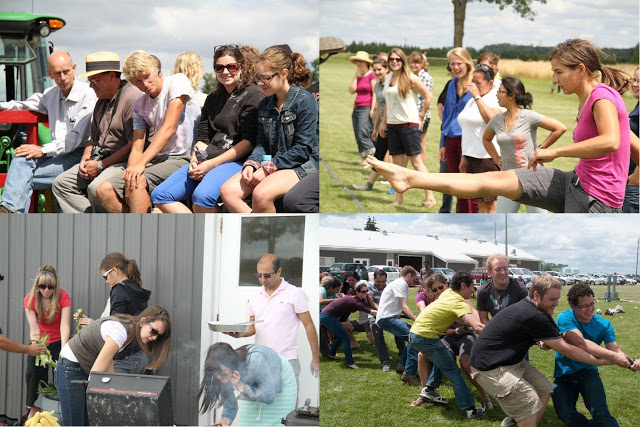 Tractor rides, shoe toss, BBQ'd food and tug of war at the Elora Research Station.