Dr. Jay Subramanian Awarded Lifetime Achievement Award
Overview:
Congratulations to Dr. Jay Subramanian who has recently been awarded with the Lifetime Achievement Award in Horticultural Sciences by his alma mater, Tamil Nadu Agricultural University, Coimbatore!
Dr. Subramanian is a professor with the Department of Plant Agriculture specializing in tree fruit breeding and biotechnology.
For more information about Dr. Subramanian's work, please visit https://www.plant.uoguelph.ca/jsubrama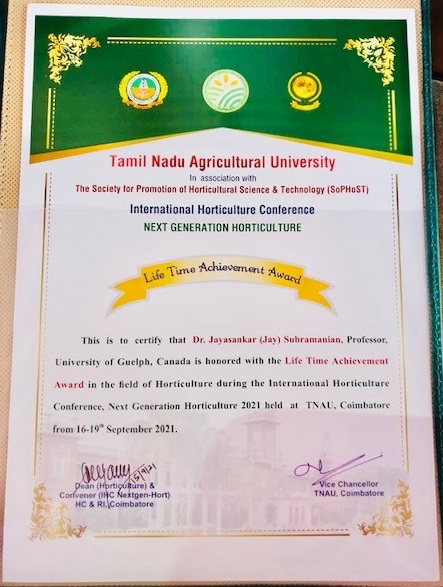 Congratulations!