Congrats to NCWSS Award recipients – B. Metzger and B. Hedges
Overview: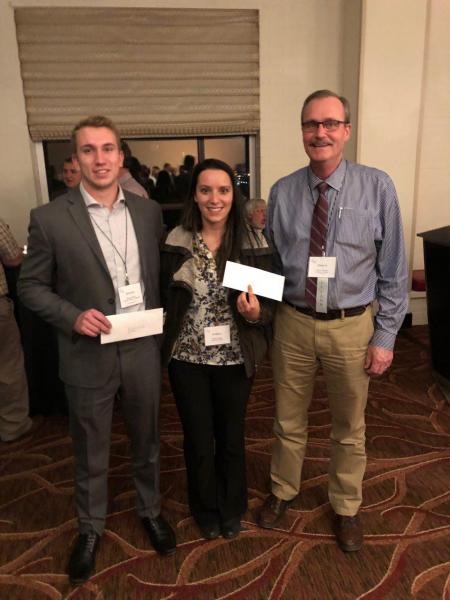 This week, at the 72nd annual meeting of the North Central Weed Science Society (NCWSS) in St. Louis, MO, two graduate students in the weed management program at Ridgetown Campus, Brendan Metzger and Brittany Hedges received the 2nd best graduate student paper presentation award in their respected sections. This is a significant achievement as they had to compete against 51 graduate students from some of the top agricultural universities in the US including Cornell Univ., Purdue Univ., Michigan State Univ., Univ. of Nebraska, Iowa State Univ., Colorado State Univ., etc.
Brendan and Brittany are excellent representatives of the graduate students at the University of the Guelph, Ridgetown Campus. They are most worthy recipients of their awards!