2013 Tractor Tug for Tots
Overview: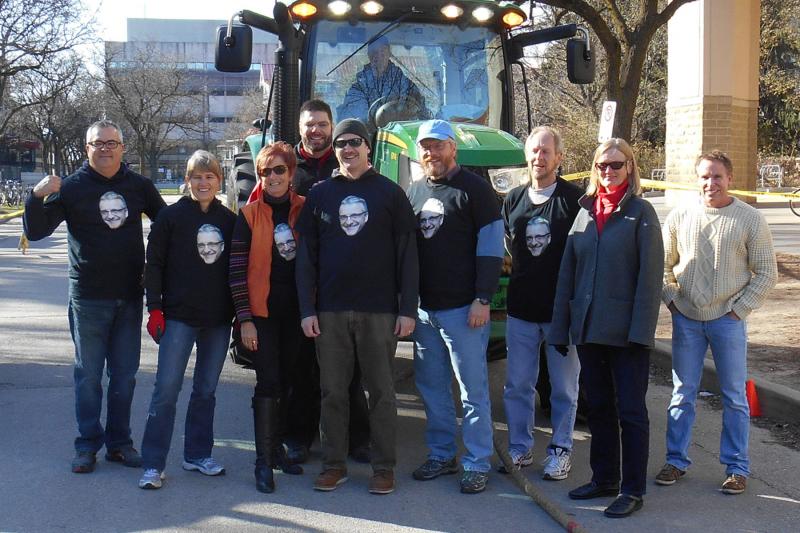 Today, the Student Federation of the Ontario Agricultural College (SFOAC) hosted the annual Tractor Tug for Tots. Tractor Tug for Tots is an annual event at the University of Guelph where teams from across campus compete to pull their tractor down Reynolds Walk in the fastest time in order to raise money for a local children's charity. Our fearless leaders formed the "OAC Dean Machine Team".  The OAC Dean Machine was headed by Dean Rob Gordon and included OAC Associate Deans, OAC Admins and OAC Chairs - including Plant Ag Chair, Peter Pauls.  Our "best" time was 15.11 seconds which was 4th overall.  Way to go!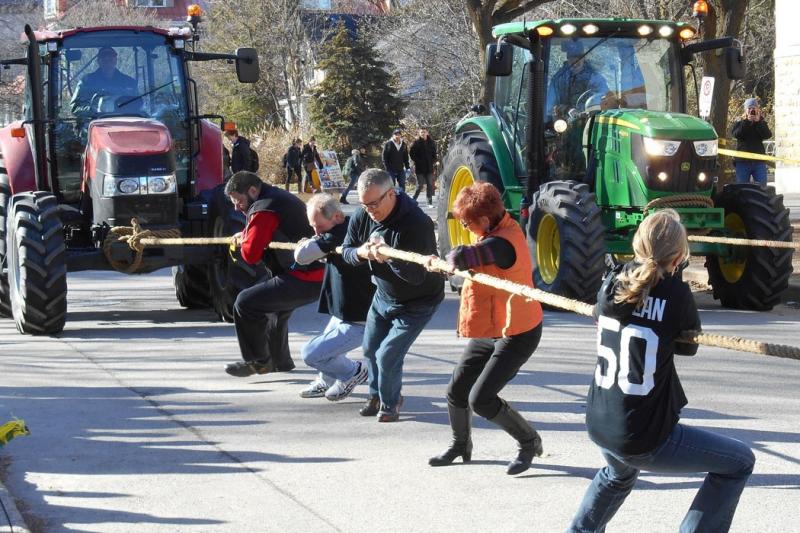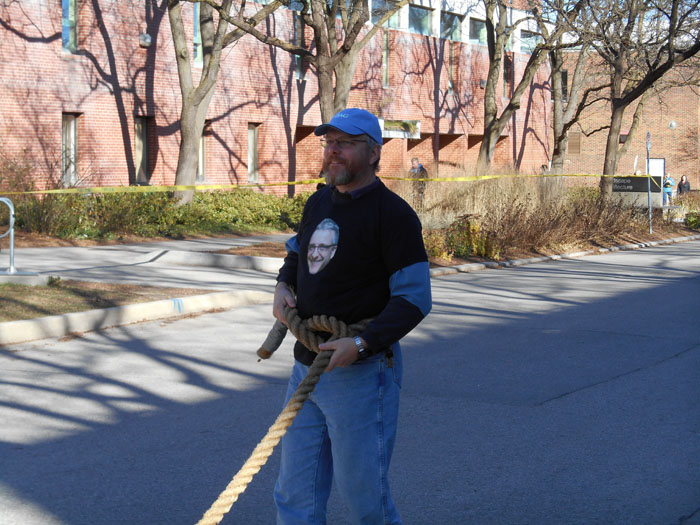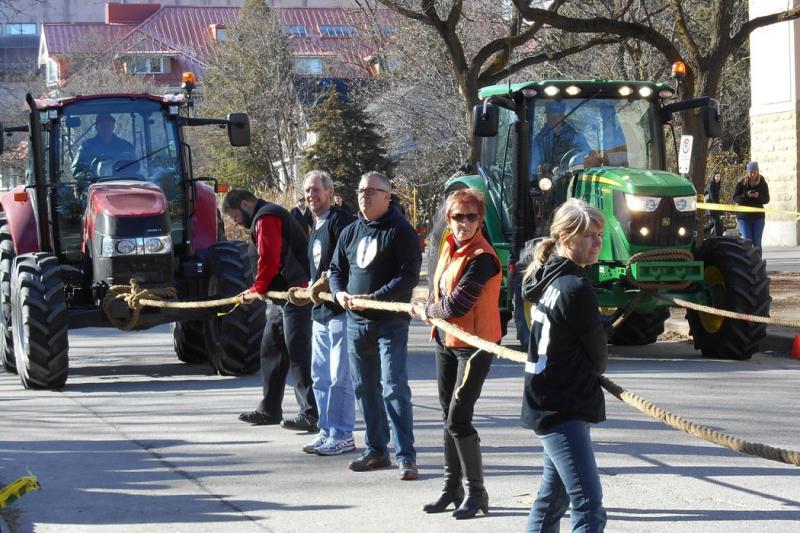 The Tractor Tug for Tots was one of three winners of the Be the Change award at the 2013 Student Life Awards on March 21. In 2012, the students raised more than $6,000 for Right to Play, a global organization using sports and games for children facing adversity. This year, all proceeds will be going to the Children's Foundation of Guelph and Wellington.  What a wonderful event.