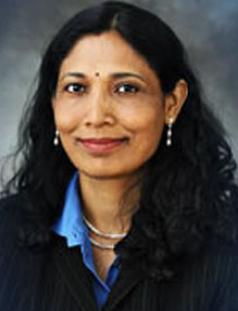 Professor, School of Engineering
Professor, Department of Plant Agriculture
Tier 1 Canada Research Chair (CRC) in Sustainable Biocomposites
Email:
Phone:
519-824-4120 x56766
519-824-4120 x58935
Education:
B.Sc. Utkal University;
M.Sc. Utkal University;
M.Phill Utkal University;
Ph.D. Utkal University
Location:
BDDC: Bioproducts Discovery and Development Centre
Crop Science Building
Room:
3D printing of bio-based materials
Biofibers and biocomposites, wood fiber and wood/plastic composites
Synthesis of bio-polyols from plant oils, their polyurethanes and biocomposites
Biobased Polyesters and their Composites
Biobased Epoxies and their Composites
Bio-based polymers (Polylactides-PLA, Polyhydroxyalkanoates-PHAs, Cellulose plastics, Soy protein plastics, Distillers Dried Grains with Solubles-DDGS plastics, lignin plastics, poly (trimethylene terephthalate) - Sorona Polymer), their blends, composites and nanocomposites
Surface treatment of micro and nanofibers and fiber-matrix adhesion
Biocomposites from flax, hemp, kenaf, jute, sisal, henequen, cellulose, bamboo, talc and fly ash
Reactive extrusion processing
Extrusion and injection molding of biocomposites
Multilayer injection molding
Biocomposite sheet molding compounds
Biocomposite powder processing (BioSMC)
Microwave processing of biocomposites
Vacuum assisted resin transfer molding (VARTM) of biocomposites
Novel materials derived from starch and chitosan
Thermoplastic and thermoset nanocomposites
Nanobiocomposites from carbon nanotubes, alumina nanowhisker, silver nanoparticles and cellulose nanocrystals
Electrospinning processing
Application of nanotechnology in pathogen detection, air pollution detection and remediation, drug delivery systems, pest detection and control, water treatment, agricultural productivity enhancement and safety
Annoucement:

---
Funded Graduate Opportunities available in my research group – M.Sc. in Plant Agriculture*
This graduate opportunity is for graduate students pursuing a Master's degree in Plant Agriculture for the following research areas in my team.
Biomedical Applications for Bioplastics and Biocomposites
3D Printing of Bioplastics and Biocomposites
Bioplastics and Biobased Polymers
Biocomposites (Natural Fibre Composites) and Polymer Blends
Green Composites including Recyclability, Durability and Biodegradability Studies
Biobased Nanocomposites and Nanoblends
Biomass and Biomaterials Sustainability
Value-added Biobased Materials from the Coproducts/Byproducts of Biofuel Industries
Biodegradability (Compostability)
For entry in the M.Sc. program, candidates must hold a Bachelor's degree Science.
If your first language is not English, you will be required to submit the results of a standardized language test. Please see the chart for acceptable tests and required scores.
For more information on how to apply, please contact me by e mail:
bddcjobs@uoguelph.ca with a copy to mmisra@uoguelph.ca
Applications will be accepted on an ongoing basis until the positions are filled.
A preliminary selection will be made based on the interviews to qualify the prospective candidate to apply for graduate studies at the University of Guelph. Selection does not guarantee acceptance for graduate studies.
*Only short-listed candidates will be contacted.
Click here for more details on these MSc opportunities with Dr. Misra.
---
Courses:
Relevant Links:
Selected Publications:
Watt, E., Abdelwahab, M., Mohanty, A.K., & Misra, M. (2021). "Biocomposites from biobased polyamide 4,10 and waste corn cob based biocarbon". Composites Part A: Applied Science and Manufacturing, 106340. DOI: 10.1016/j.compositesa.2021.106340.
Picard, M., Mohanty. A.K., Misra, M. (2020). "Recent Advances on Additive Manufacturing of Engineering Thermoplastics: Challenges and Opportunities". RSC Advances, 10(59), 36058-36089. DOI: 10.1039/D0RA04857G.
Chang, B. P., Thakur, S., Mohanty, A. K., & Misra, M. (2019). Novel sustainable biobased flame retardant from functionalized vegetable oil for enhanced flame retardancy of engineering plastic. Scientific Reports, 9(1), 1-14. DOI: 10.1038/s41598-019-52039-2.
Snowdon, M.R.,  Wu, F., Mohanty, A.K. and Misra, M. (2019). Comparative Study of Extrinsic Properties of Poly(Lactic Acid)-Based Biocomposites Filled With Talc Versus Sustainable Biocarbon. RSC Advances, 9, 6752 - 6761. DOI: 10.1039/C9RA00034H.
Mohanty, A. K., Vivekanandhan, S., Pin, J. M., & Misra, M. (2018). Composites from renewable and sustainable resources: Challenges and innovations. Science, 362(6414), 536-542. DOI: 10.1126/science.aat9072
Benwood, C., Anstey, A., Andrzejewski, J., Misra, M., & Mohanty, A. K. (2018). Improving the impact strength and heat Resistance of 3D printed models: Structure, property, and processing correlationships during fused deposition modeling (FDM) of poly(Lactic Acid). ACS Omega, 3(4), 4400-4411. DOI: 10.1021/acsomega.8b00129
Wagner, A., V. Poursorkhabi, A.K. Mohanty and M. Misra. (2014). Analysis of Porous Electrospun Fibers from Poly (L-lactic acid)/Poly (3-hydroxybutyrate-co-3-hydroxyvalerate) Blends. ACS Sustainable Chemistry & Engineering. DOI: 10.1021/sc5000495.
Reddy, M.M, S. Vivekanandhan, M. Misra, S.K. Bhatia and A.K. Mohanty. (2013) Biobased plastics and bionanocomposites: Current Status and Future Opportunities. Progress in Polymer Science. DOI: 10.1016/j.progpolymsci.2013.05.006.
Mohanty, A.K, M. Misra and G. Hinrichsen. (2000) Biofibres, biodegradable polymers and biocomposites: an overview. Macromolecular Materials and Engineering. DOI: 10.1002/(SICI)1439-2054(20000301)276:1<1::AID-MAME1>3.0.CO;2-W.
For a complete list of publications please visit the Bioproducts Discovery & Development website:
https://bioproductscentre.com/research/publications