Trial Garden @ Turfgrass Institute
Overview:
The brilliantly vibrant colours of over 500 new varieties of flowers and ornamentals attracted many passersby to the Guelph Trial Garden on Tuesday August 20th.
The Guelph Trial Garden is an annual event at the University's Turfgrass Institute, opening up the process of flower development to the public. All the flowers on display in the sprawling flowerbeds are brand new varieties, given to the garden by plant developers and producers to test their success in the the eyes of the public.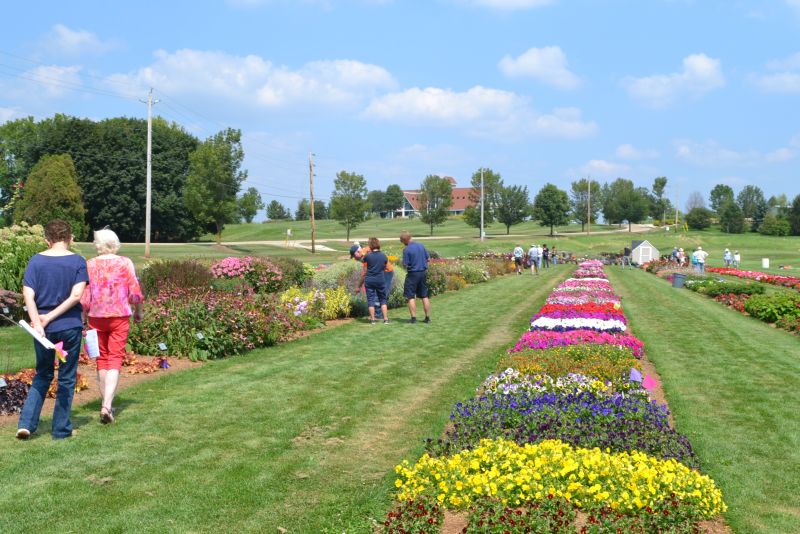 The newly developed varieties are bred for a variety of favourable traits, such as vibrant colours, long lasting flower heads, resilience to weather and pests, and low irrigation requirements.
Flower admirers had the opportunity to pick their favourites by placing flag markers beside the most eye-catching varieties.
Rodger Tschanz, the manager of the Guelph trial garden (and another garden in Milton) said it can take up to 2 years before varieties can be seen in stores and nurseries. Many require further development after being tested in the trial garden.
Keep an eye out for bright new flower varieties in nurseries next year. Who knows, they may have been tested in Guelph!