Jack L. Eggens Remembered
Overview: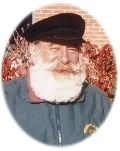 I am very saddened to share with you the news that University of Guelph Professor Emeritus Jack Eggens died earlier Monday Aug 26th.  A funeral service will be held Friday, August 30th. Details regarding the service and visitation have been posted on the Wall-Custance Funeral Home website.
Rob Witherspoon, Director
Guelph Turfgrass Institute
The Department will remember Jack Eggens as a Turfgrass Industry Trailblazer. Jack was a graduate of the University of Guelph in 1970, and was a Professor Emeritus in the Department of Horticulture, OAC, at the Turfgrass Institute.