2018 NAPB Speakers
---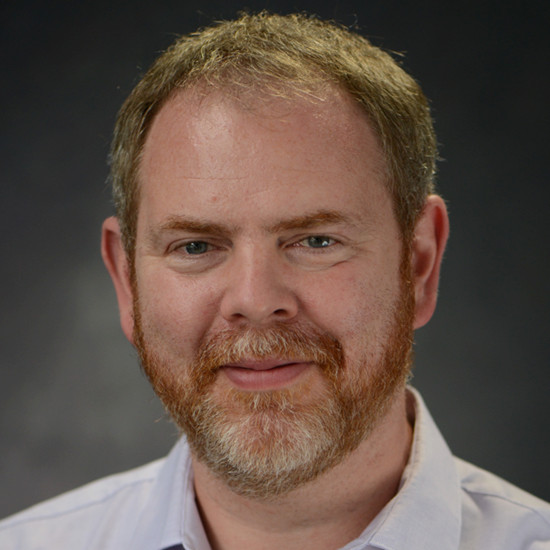 Professor Nigel Raine is the Rebanks Family Chair in Pollinator Conservation at the University of Guelph. He is a global leader in the fields of behaviour, ecology and conservation of pollinators, and has spent much of the last decade working on the impacts of environmental stressors (such as pesticide exposure) on wild bees. Nigel has been lucky enough to spend two decades investigating bees and their intimate relationships with flowers on three continents. Before moving to Canada in 2014, he studied at the University of Oxford, worked as a postdoctoral researcher at the University of Sheffield and Queen Mary University of London, and held his first faculty position at Royal Holloway University of London. Nigel's work combines internationally excellent research and significant engagement with policy-makers and other conservation-relevant stakeholder groups. He is an elected fellow of the Royal Entomological Society and Linnean Society of London. Nigel was recognized in 2014 as a World Economic Forum Young Scientist – one of 40 outstanding researchers under the age of 40, and was recently elected to the College of New Scholars of the Royal Society of Canada.
---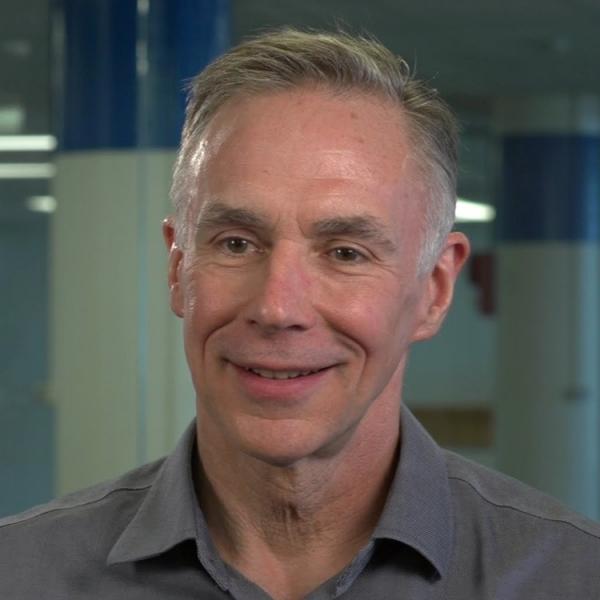 Dr. Dave Wolyn is a Professor in the Department of Plant Agriculture at the University of Guelph.  For nearly thirty years he has conducted an asparagus breeding program, and his hybrid `Guelph Millennium` won the Canadian Seed of the Year Award in 2005.  Research projects in support of breeding have included tissue culture, winterhardiness and mapping.  In 2011, Dr. Wolyn initiated a program to breed and domesticate Russian Dandelion (Taraxacum kok-saghyz) as source of natural rubber for Ontario.  He has also worked to understand the molecular basis of cytoplasmic male sterility in carrot.
---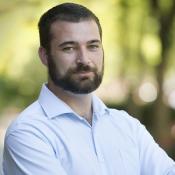 Max Jones completed his PhD at the University of BritishColumbia evaluating and conserving genetic diversity of breadfruit (Artocapus spp.).  He then joined  the University of Guelph as an NSERC postdoctoral fellow developing in vitro technologies for American elm and has since joined as a faculty member in the Gosling Research Institute for Plant Preservation.  His current research focuses on developing in vitro technologies for the conservation and multiplication of a wide variety of plant species.
---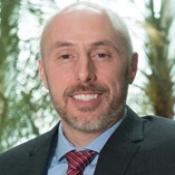 Anthony Parker is the Commissioner of the Plant Breeders' Rights Office, located in the Canadian Food Inspection Agency. He was appointed to the position in 2014, and given the mandate of advancing legislative changes to Canada`s Plant Breeders` Rights (PBR) Act. Anthony is also Canada's head of Delegation to the International Union for the Protection of New Varieties of Plants (known as UPOV), and serves as Chair of its Legal and Administrative Committee. Prior to working for the CFIA, Anthony worked for many years at Agriculture and Agri-Food Canada`s corn breeding program and has a Master of Agriculture degree (plant breeding and genetics).
---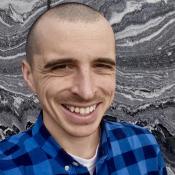 Greg Baute is a Lead Scientist at Anandia Labs, Canada's premier cannabis testing and genetics company. At Anandia, Greg leads a cannabis breeding program which is applying genomic tools to develop novel genetics and cultivars with improved disease tolerance and tailored chemistry profiles. Previously, Greg was a trait geneticist with Monsanto's vegetable seed division. There, he worked to understand the genetic basis of important and complex traits in tomato, enabling their use in the global tomato breeding pipeline. Greg received his Ph.D. in Botany from the University of British Columbia under the supervision of Loren Rieseberg. In addition to using genomics to unravel the history of selection and wild introgression in modern sunflowers, Greg developed circa 400 wild introgression sunflower lines which are being incorporated into breeding programs around the world. Greg also completed a M.Sc. at UBC and a B.Sc. at the University of Guelph.
---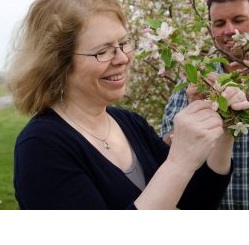 Susan Brown is the Herman M. Cohn Professor of Agriculture and Life Sciences at Cornell University. Susan has joint memberships in the sections of Horticulture and Plant Breeding and Genetics in the School of Integrative Plant Science at Cornell University. Susan has been at Cornell since 1985 and has named eight sweet cherries, one tart cherry and four apple varieties, with the managed varieties SnapDragon™ and RubyFrost™ the most recent releases. Susan was named a NY State Senate Woman of Distinction in 2014 and was awarded the American Pomological Society's Wilder Medal in 2016 for her contributions to Pomology.
---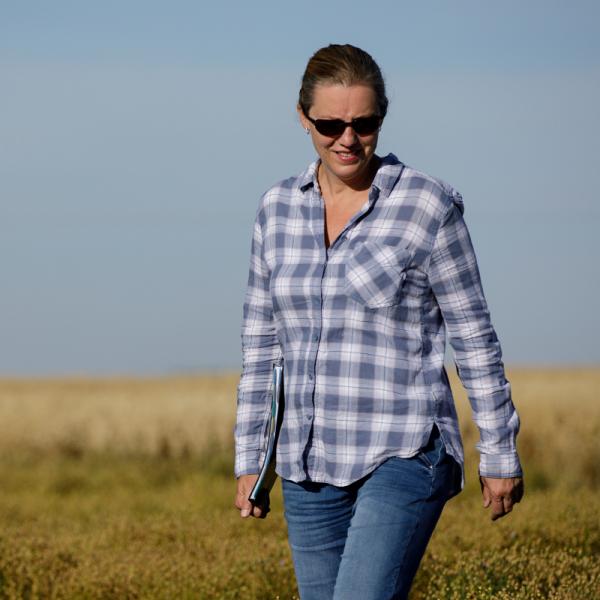 Dr. Helen Booker is an Associate Professor in the Department of Plant Sciences, University of Saskatchewan. She is also a Flax Breeder in the Crop Development Centre developing cultivars for production in Western Canada. Her research program centres on understanding the genetics of traits of economic importance in flax. Helen Booker was raised in Southern Ontario. She received a BSc and an MSc from the University of Guelph and a PhD in plant science from the University of the West Indies, and completed a post-doctoral fellowship at Canada's seed bank, Plant Gene Resources Canada (PGRC), Saskatoon Research Centre (AAFC). She then worked as a Research Associate in Cereal Breeding at the University of Alberta. Her move to the University of Saskatchewan in 2009 brought the opportunity to apply her training in plant breeding and experience with other self-pollinating crop plants (legumes and wheat) to the only university-based flax breeding program in Canada. Dr. Booker has co-developed, with Dr. Gordon Rowland six flax cultivars and in 2017 released another high yielding brown linseed cultivar as the sole plant breeder. Moreover, she coordinates national pre-registration and Saskatchewan provincial variety testing for flax.
---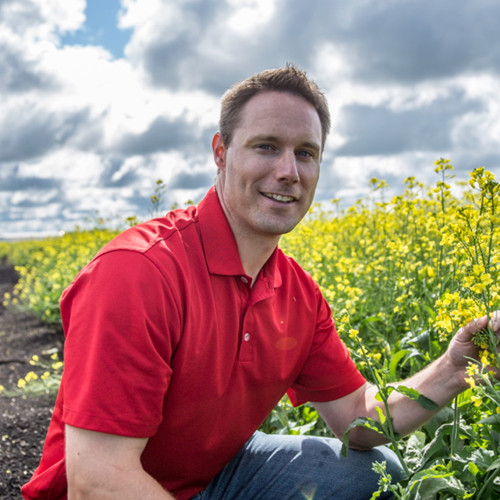 Rob was born and raised on a farm near Miami, Manitoba, Canada. His family's operation was a certified seed production farm and he consequently became involved in agriculture and plant breeding at a very early age. He received a B.Sc. in Agronomy (2001) and his M.Sc. in Plant Pathology from the University of Manitoba (2003) in addition to completing an exchange program at the Swedish University of Agricultural Sciences in Uppsala, Sweden. He then attended the University of California, Davis for his Ph.D. (2009), focusing on breeding for disease resistance in dark red kidney bean. Upon completion of his doctorate, he moved to Texas where he served as an Assistant Professor and the State Wheat/Oilseed Specialist at Texas A&M University. In 2012, Rob took over the leadership of the Brassica breeding program at the University of Manitoba. Rob is currently an Associate Professor and breeder at the University of Manitoba focusing on canola and rapeseed cultivar development. He has an excellent breeding team concentrating on breeding for improvements in seed quality, disease resistance and several agronomic traits. He teaches Genetics, Advanced Plant Breeding and Cereal and Oilseed Production Practices.
---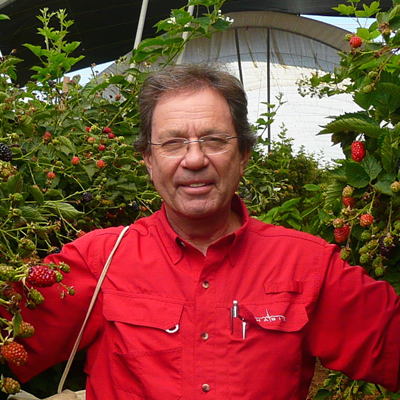 John R. Clark is a distinguished professor of horticulture at the University of Arkansas. His research responsibilities are his primary appointment, where he works in the  University's Division of Agriculture fruit breeding program. He has worked in the breeding  program since joining the University of Arkansas in 1980. Crops he has worked with include blackberries, table grapes, wine and muscadine grapes, blueberries, and peaches/nectarines. He has also taught in the areas of plant breeding and fruit production and advised graduate and undergraduate students. He has developed more than 60 varieties of various fruits and has cooperative breeding activities at several locations in the United States in addition to Europe, Mexico, South America, and Australia. Blackberries are where he has made his most important contributions, with variety innovations such as enhanced postharvest storage potential, primocane (fall) fruiting, and dwarf architecture. Table grape innovation on a national and international level is best evidenced in the unique flavor profile of 'Cotton Candy' grape, of which the flavor originated in the Arkansas program, and was incorporated into this variety in cooperative breeding in California. Intellectual property rights has been a major component of his efforts, and has played a key role in program funding through royalties and agreements in testing and breeding with various entities. He has been recognized for his efforts including the Impact Award by the National Association of Plant Breeders, named a Fellow of the American Society for Horticultural Science, awarded the Wilder Medal by the American Pomological Society, recognized as a distinguished alumnus of Mississippi State University, awarded the Spitze Land Grant University Faculty Award for Excellence, University of Arkansas, and Distinguished Service Award, North American Raspberry and Blackberry Association.
---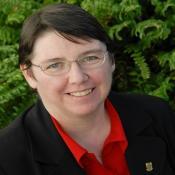 Dr. Brûlé-Babel is a professor in the Department of Plant Science at the University of Manitoba working in the area of wheat breeding and genetics. Her winter wheat breeding program focuses on the development of high yield, disease resistant winter wheat cultivars that are adapted to the prairies. Her primary area of research is the inheritance of resistance to residue borne diseases of wheat and the identification of molecular markers linked to genes for disease resistance. This has included work on tan spot, Septoria tritici blotch, and Fusarium head blight (FHB) of wheat. She coordinates a large FHB screening nursery that generates data for all wheat, rye and triticale breeders in western Canada and she is involved in multiple national and international collaborations on FHB. In addition to her work on wheat, Anita has conducted studies on the inheritance of herbicide resistance in wild oat, green foxtail and wild mustard. She has modeled evolution of herbicide resistance and geneflow in both weed and crop species. Anita currently supervises eight graduate students and teaches courses in plant breeding, quantitative genetics and urban agriculture.
---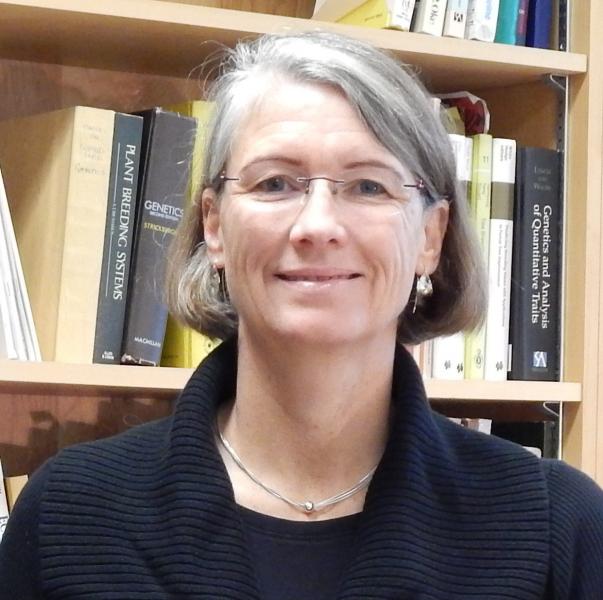 Barb Thomas holds an Industrial Research Chair in Tree Improvement at the University of Alberta, and is the lead on a large scale applied Genome Canada project entitled Resilient Forests (RES-FOR): Climate, Pests and Policy, Genomic Applications. Her background is in horticulture, forest genetics and ecophysiology, graduating from UBC and the UofA with her PhD in 1996. From 1997-2014, Barb ran the poplar farm research program for Alberta-Pacific Forest Industries Inc. before joining the UofA. She is an active and founding member of Tree Improvement Alberta, sits on the Alberta Forest Genetic Resources Council and is the Vice-Chairperson of the International Poplar Commission. Barb's primary interests lie at the intersection of science, policy and application. 
---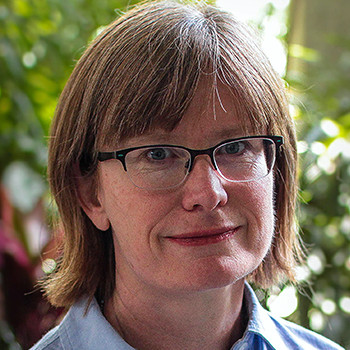 Kirstin Bett is Professor of Plant Breeding and Genetics in the Department of Plant Sciences, University of Saskatchewan in Canada. She teaches courses at the graduate and undergraduate level in plant breeding and plant genetics. She is currently responsible for a common bean breeding program and genomic and genetic research in pulse crops. Two of her pintos, a black, a flor de junio and a yellow bean are now being grown commercially in western Canada. She has also established a complementary genetics program that uses classical and molecular techniques to better understand the traits that lead to the development of superior pulse crop cultivars. This has included work in seed quality, disease resistance and cold tolerance and has extended to the use of wild species as a source of useful variability. She has been involved in the development of genomic resources for pulse crops and led the effort to sequence the lentil genome. She currently has a Genome Canada grant to work on the genetics of domestication and adaptation in lentil.
---
Robert Allan 
USDA-ARS & Department of Crops and Soil Sciences, Washington State University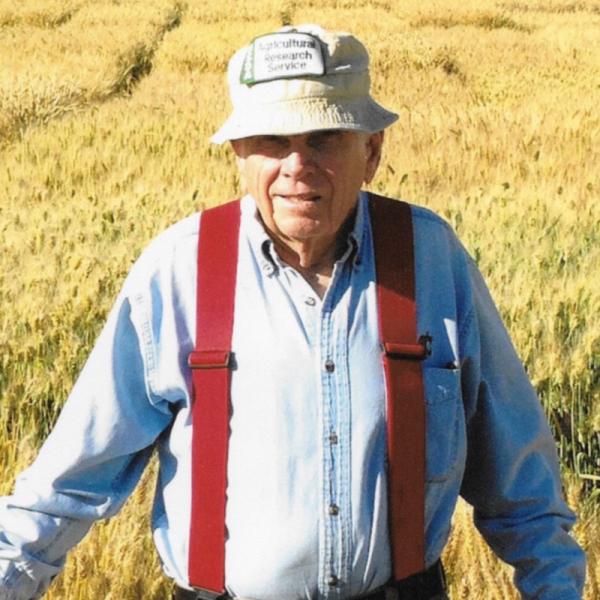 Robert E Allan received his BS degree in Agriculture from Iowa State College in 1952, Masters and PhD degrees from Kansas State College in 1956 and 1958.  He serves as a wheat geneticist for the USDA-ARS stationed in Pullman, WA from 1957 to 1996.  Initially, he worked under renowned wheat breeder Orville Vogel.  In 1972, he became Research Leader of the Wheat Genetics, Quality, Physiology, and Disease Research Unit in Pullman.  He held Adjunct Professorships at Washington State University and the University of Idaho, where he advised 24 graduate students.  He was coordinator for the Western Regional Testing Program from 1981 to 1996.  His professional research significantly impacted wheat improvement.  Notably, he showed that the inheritance of the Norin 10 semi-dwarf plant height was controlled by two genes and revealed that there were insensitive to gibberellic acid.  These genes became the foundation of the Green Revolution in wheat.  With co-workers, he made on of the earliest reports of a molecular marker that facilitated selection for disease resistance.  They showed an isozyme locus was closely linked to the important Pch1 gene for resistance to eyespot foot rot.  He authored or co-authored 152 publications, and developed and registered 155 genetic stocks.  Dr. Allan bred nine wheat varieties including Madsen; the first wheat variety with resistance to eyespot foot rot.  Madsen's resistance to eyespot foot rot and stripe rust resistance have remained effective for over 30 years.  Chemical control of these diseases was greatly reduced, saving millions of dollars annually, as this line had been planted on over 12 million acres since its release.  He developed two multiline varieties that gave durable economic resistance to stripe rust.  Rely multiline was the leading club variety from 1996 to 2001.  His varieties have been grown on several million acres from 1971 to present.  Dr. Allan's awards include: Distinguished Alumnus Award for Agriculture Research by Kansas State University in 1990, the USDA-ARS Technology Transfer Award in 1996, and the Genetics and Plant Breeding Award from the National Council of Commercial Plant Breeders in 1999.  He is a Fellow in both the ASA and CSSA Societies.  After retiring in 1996, he authored a book on club wheat history and improvements.  Even though his last official cultivar release was Coda, he continues to contribute to the development of additional varieties through experiments on his farm and through interaction with current wheat breeders.